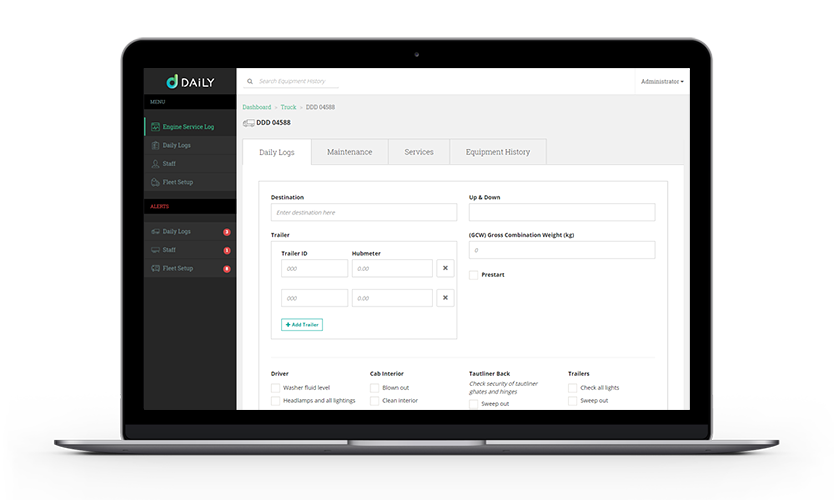 State-Of-The-Art Maintenance Management System
DAiLY is a digital maintenance management platform that gives you a simple and effective tool to monitor your critical business assets. From storing comprehensive asset information, managing day-to-day maintenance workloads and scheduling preventive maintenance and inspections, Daily makes it easier for you to focus on the most important tasks.
Asset Management
Add your critical business asset into DAiLY and customise to the manufacturers service types and recommended intervals.
Preventive Maintenance
Reduce equipment failures and minimise downtime by creating maintenance schedules either by time or user-based frequencies.
Work Order Alerts
Keep your fleet compliant and ensure you never miss another service. DAiLY reminds you when services are due via email alerts and on-screen notifications for flexible scheduling.
Complete Snapshot
DAiLY summarises your assets on a simple and informative dashboard that allows you to schedule or take immediate action on any pending service or maintenance.
Daily has been developed and proven by industry for over 4 years
Find out how it can it help your business